Sweet Things to See & Do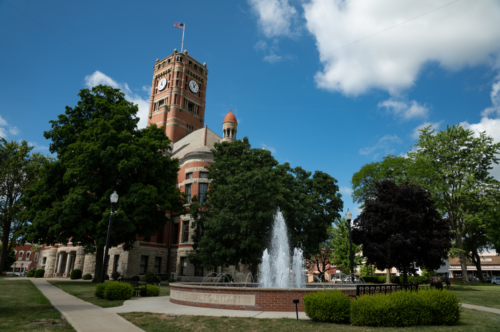 There are plenty of sweet things to see and do in Bryan, Ohio. First, though, let's start with the smell. Our quaint, beautiful town literally smells sweet! The delicious scent often lingering in the air is attributed to Spangler Candy, famous for Dum Dum suckers, as well as being the largest candy cane producer in North America. How sweet is that?
In addition to the mouth-watering aroma, the myriad attractions offered in Bryan, Ohio, are sure to bring a smile to your face, too.
First up, you and your family will want to stop by Bryan's Historic Courthouse Square. This peaceful, location is surrounded by a bevy of shops and restaurants, only lengthening the list of things to see, do and smell.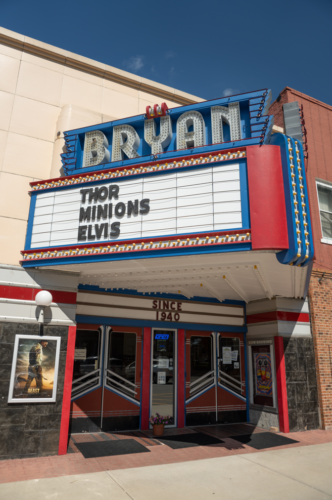 Further, the courthouse lawn is also home to both Bard Centennial Fountain and a bandstand. The bandstand on the courthouse square is used by the Bryan City Band on Wednesday nights in June and July. One of the oldest community bands in the nation, the Bryan City Band will enter its 171st consecutive year of offering free community concerts in 2023.
Next up is the Third Rail, a unique and fun stop. Here you'll find a former train depot repurposed into an old-style saloon, serving beer, wine, spirits, house-smoked BBQ, and live music. You can also watch the trains go by and enjoy a seat on one of their outdoor decks.
Established in 1940, you won't want to miss our classic movie theater, which still has its original and working marquee. Both classic and current movies are shown, and DORA drinks are welcome in the movie theater. Stay on the lookout for special events and theme nights.
For adults who enjoy wine, Stoney Ridge Winery is the place to be! For nearly 20 years, Stoney Ridge Winery has welcomed friends and visitors to make lasting memories in the inviting country winery and vineyard. Tucked away in rural Bryan, this little slice of heaven is located near US Highway 127, making it the perfect destination for a weekend escape or planned road trip.
Lastly, Father John's is a full-service gastropub, winery, distillery, and brewery in a former Baptist church in Bryan, Ohio, complete with a beer garden and Airbnb in the old parsonage.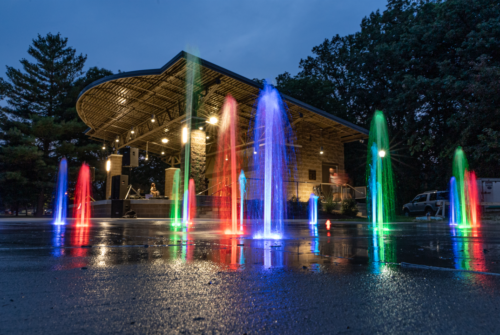 Locals consistently rave about how wonderful our park system is and how safe our community feels.  Bryan, Ohio, is quintessential small-town living. Kids ride their bikes everywhere, play pick-up games of Wiffle ball, and neighbors look out for one another. We guarantee that you'll love it here, so start exploring today!
The Fountain City Amphitheater and Interactive Fountains are a draw during the summer months. Located in the heart of Recreation Park, the amphitheater offers a variety of entertainment that is free and open to the public, and the Interactive Fountains are fun to play in or just sit next to and enjoy the breathtaking view.
But wait, there are more adventurous activities coming in 2023!
Spangler Candy World is set to open on the square in early 2023. This will include a theater-style factory tour, gift shop and more. Also, Lincoln Park Inclusive Playground (just one block off Bryan's square) is scheduled to begin construction in 2023 and will be the first playground in the area with fully accessible features, such as a poured-in-place surface, ziplines, and a variety of unique equipment to accommodate all ability levels and ages.