Craving Something Sweet?
We guarantee you won't leave Bryan, Ohio, hungry or thirsty! In fact, we have a long list of delicious eateries to choose from, all of which offer yummy bites for the entire family. Regardless of your favorite cuisine, you're sure to find something sweet (and maybe even a little spicy) without any trouble at all. See for yourself!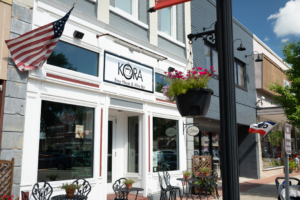 Are you in the mood for traditional food, such as steaks or French onion soup? Stop by Jackie Blu's. Additionally, KORA Brew House & Wine Bar has flatbreads, salads and wings, for those who feel like chowing down on some good, classic American food.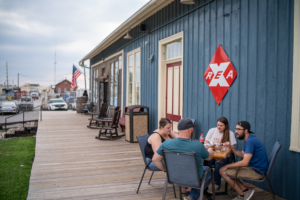 If you have a desire for a Mexican treat, you can't pass by Grand Plaza Mexican Grill. Over 21 years of age? Don't forget to take a peek at the huge (and we mean huge!) margarita menu. You won't be disappointed.
There is also Father John's, a gastropub, and Third Rail for all of those diehard BBQ fans.
Perhaps you simply want to grab a quick cup of joe while perusing the town? No problem! There are plenty of options to help give you that pick-me-up. Seasons Coffee Bistro, Jumpin' Beanz, and KORA Brew House & Wine Bar all brew a great cup.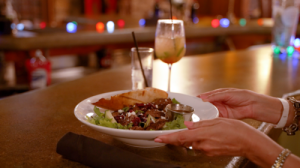 When you need more than coffee, we recommend Seasons Coffee & Bistro. This is a great place to start your day and give you the fuel you need to fully explore Bryan, Ohio.
When it's time for adults of age to enjoy a libation, stop by Kora Brew House & Wine Bar and browse their extensive selection of wine, bourbon, cocktails and craft beer. Just around the corner, you'll find Father John's, which offers wine, beer & cocktails.
Stoney Ridge Winery, located in rurual Bryan, has award-winning wines, a small food menu and beautiful ambiance. If you want to keep the wine theme going, consider stops at Cattle Creek Winery (coming soon to Bryan) and Michindoh Winery, located just a few miles away in Edgerton.
As we said, you won't leave Bryan, Ohio hungry or thirsty—but you will definitely have a craving to come back for more.