Shop Till You Drop… Then Shop Some More!
If your favorite type of cardio is shopping, then you're in for a real treat! Bryan, Ohio, has a variety of boutiques and stores to keep you moving.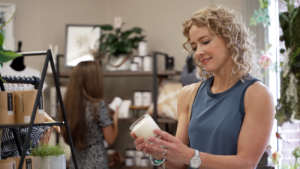 For clothing, both women's and men's pieces, stop by Elli Ann's, as well as Mad Ox Men's Emporium. You'll (quite literally) find it all, including baby and nursery items, maternity wear, and various home goods. So, whether you're shopping for yourself or for someone else, this is the place to be. And of course, Mad Ox carries anything and everything for men of all ages, sizes and styles.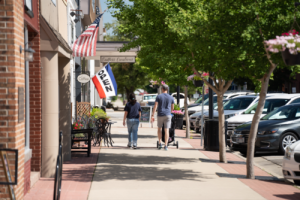 If you're in need of jewelry, Silver & Vine has beautiful, handmade selections. Plus, the shop offers women's clothing, plants, and other types of gifts.
Are you an antiques collector? Do you enjoy handcrafted items? Make sure you visit My Furniture Place and Endless Creations. It's hard telling what treasures you'll uncover at either store, but we guarantee they'll bring a smile to your face. Endless Creations is also where you'll want to go for locally-branded gifts and apparel.
In the mood for something fun, unique and sweet? Drop by Spangler Candy World, which will open in 2023. Fair warning, though: It's impossible to leave empty handed.
There's plenty more too! Just Liv is a fun boutique that caters to women. COVE Interiors features curated home goods, and just down the street, you'll find Fearfully Made Boutique.